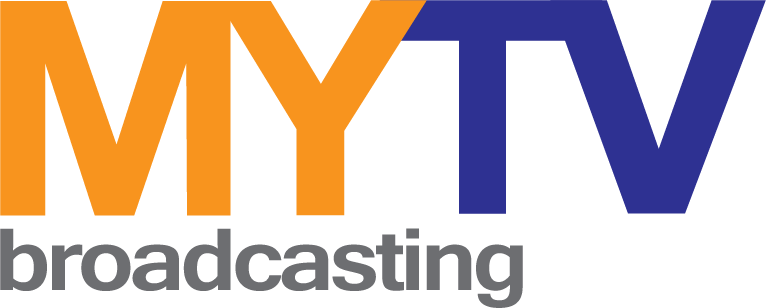 MYTV Broadcasting Sdn. Bhd.
MYTV Broadcasting Sdn Bhd (MYTV) has been awarded the license by the Government to operate the infrastructure and network facilities for Digital Terrestrial TV (DTT) services in Malaysia, which is to realise the migration of analogue terrestrial broadcasting to digital throughout the country by 2016.
The initiative is under the purview of the Ministry of Communications and Multimedia, while the Malaysian Communications and Multimedia Commission is the regulating body supervising the project.
Under this national project, the DTT infrastructure and network facilities that MYTV will be responsible to develop include a digital multimedia hub and a network of high, medium and low-powered digital TV transmitters that are capable of carrying up to 39 standard-definition or 13 high-definition digital TV channels initially. At the end of the migration exercise, it is expected that 75% Portable Indoor ("PI") and 25% Fixed Rooftop ("FRT") coverage would be available in Malaysia.
As part of the process to streamline data integrity and ease installation of CPE (A Customer Premise Equipment (CPE) is a bundle-device required to enable a TV set to receive and decode digital TV transmission), mobile applications have be developed for this purpose
In view of the roll out of CPEs across Malaysia, MYTV has launched its mobile app on Apple App Store and Google Play Store namely "Install MYTV" for consumer to request for installer of antenna. This unique app will help match request for installation works to be done at consumers premises and it would also help you schedule your installations.